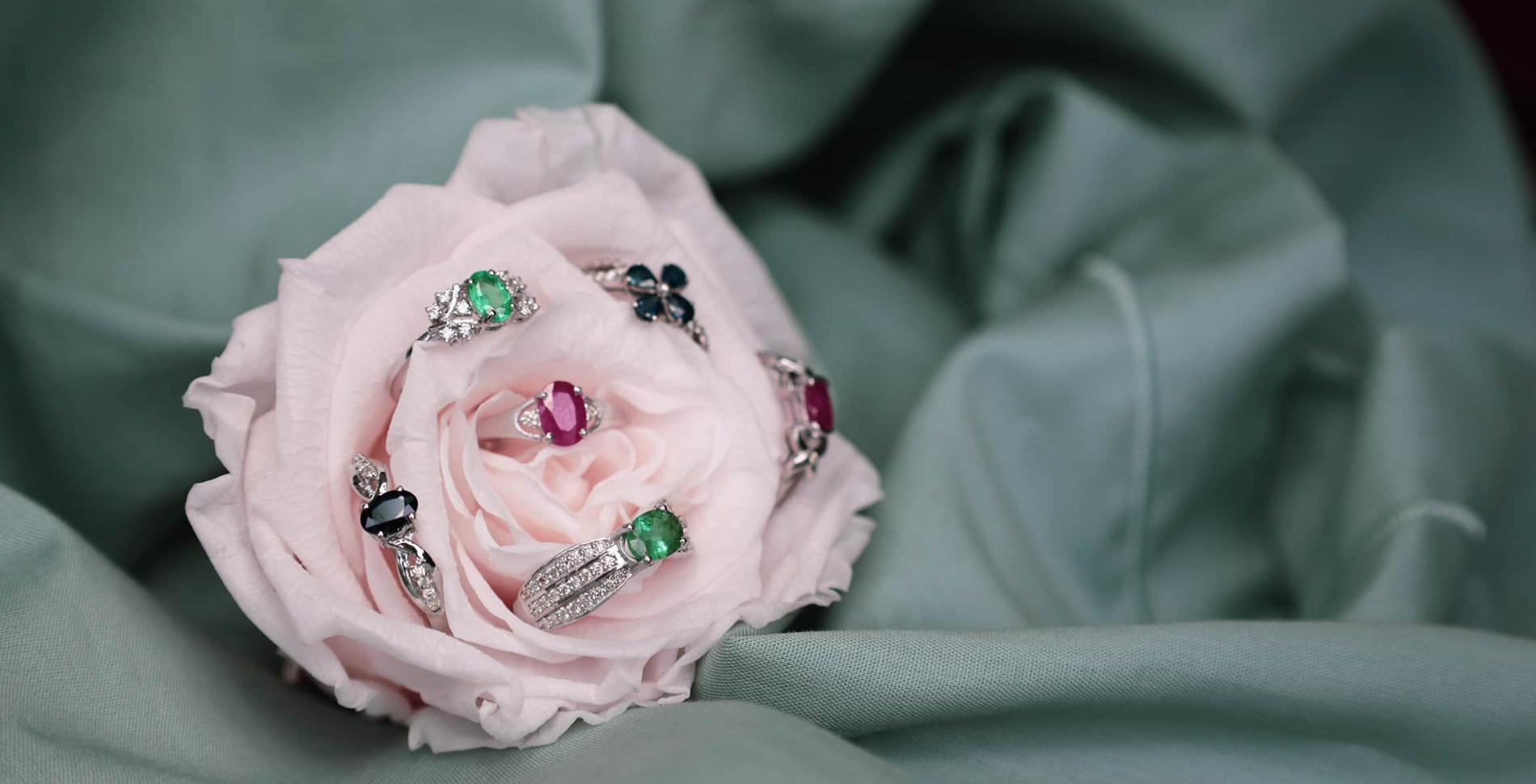 Aden offers you a catalog of precious jewelry, adorned with precious stones and semi-precious stones. Give (yourself) this unique pleasure: a piece of jewelry that looks like you and tells who you are: a unique mark of your personality that respects your tastes and symbolizes your identity.
There are currently 4 precious stones: Diamond, Ruby, Sapphire and Emerald. All our stones are chosen one by one by our broker with whom we have been working for 25 years, in India, the country which centralizes the most beautiful gems in the world. We collaborate with no other intermediary, which allows us to offer you very competitive prices and very fast manufacturing times for custom jewelry (between 20 and 30 days).
Whatever your style: Classic or fancy

Whatever the occasion: Engagement, Mother's Day, Wedding, Birthday, Christmas

Whatever the metals: 14K Gold, 18K Gold, 925 Silver

Whatever stones you want: Semi-precious stones, precious stones
The range of designs of our creations is imagined in France to meet all your expectations, and we are listening to each and every one of you to meet all your needs and desires.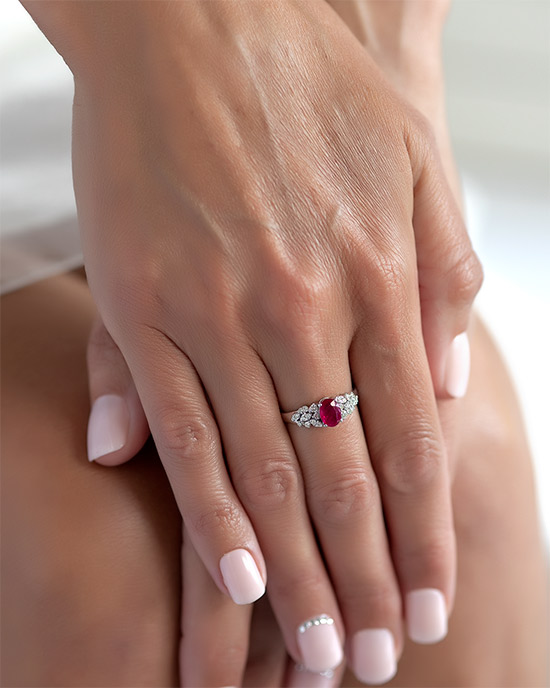 You have the choice of shades, from the characteristic red of ruby ​​to the deep blue of sapphire through the intense green of emerald ...
Our jewelry is handcrafted piece by piece, on a solid 925 silver support, 925 rhodium silver *, 750 (18K) gold, 585 (14K) gold, with our hallmark according to French regulations. As such, your jewelry is delivered in a box accompanied by a certificate of authenticity offering you a one-year warranty.
This warranty allows you in the event of a defect to return it to us for repair or exchange. You have the option of having your ring engraved to make it even more unique. The range of designs of our creations is imagined in France to meet your expectations. Indeed, we are attentive to each of your needs and desires.
* Rhodium-plated jewelry is covered with a thin layer of rhodium, a precious metal that is rarer and therefore more expensive than gold, the property of which in particular protects silver from blackening, which naturally results from its exposure to air and to the skin. The rhodium-plated 925 silver ensures a longer lasting shine of your Aden jewelry.
Aden studies all your projects to be able to highlight the stone of your dreams accompanied by the design you want. We are at your disposal on 06 26 07 64 90 to discuss your projects.
Monday to Saturday 9 a.m. to 7 p.m.
SUBSCRIBE TO THE NEWSLETTERS
And receive all our tips!