THE TREE OF LIFE COLLECTION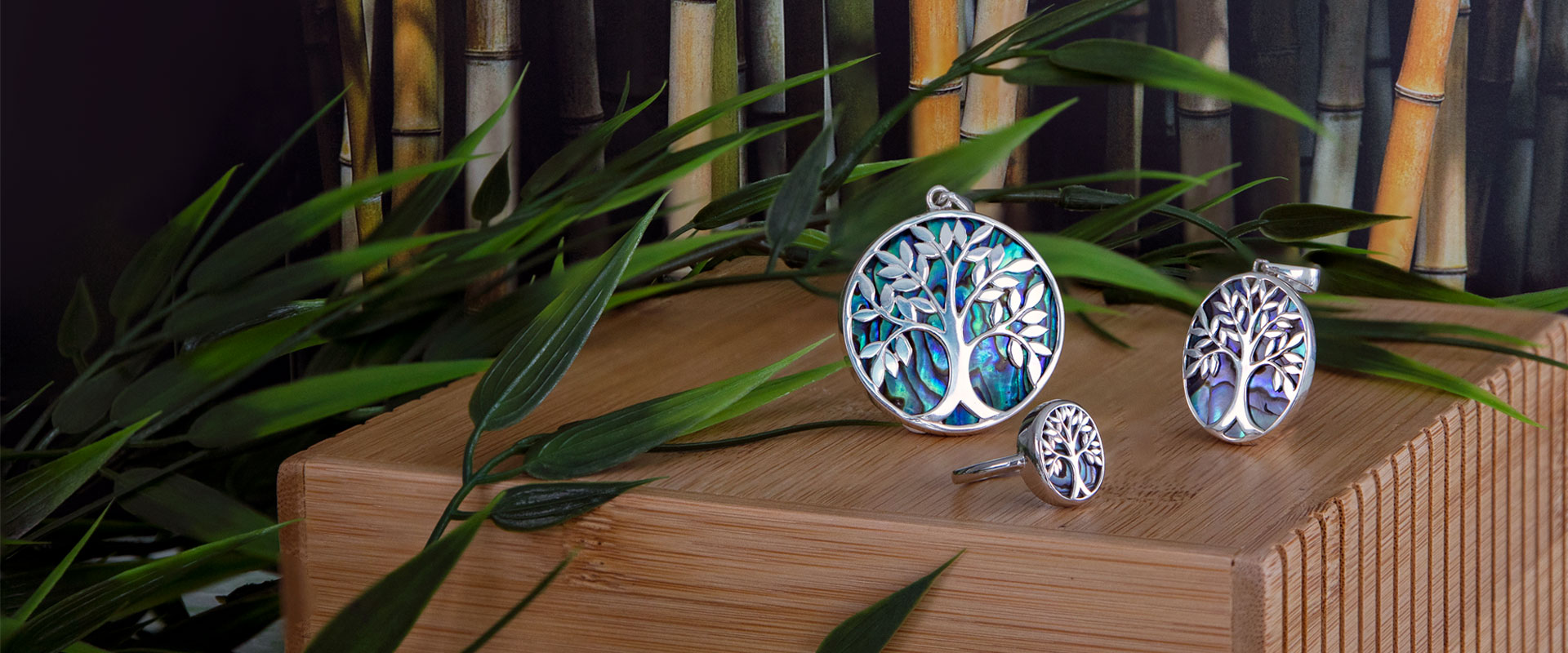 The tree of life has a number of meanings. It has been found since the dawn of time, in all civilizations, cultures, religions. First in the form of engravings, embroidery, sculptures, or paintings, the tree of life has established itself in jewelry-making in order to share its benefits with us.
It corresponds to immortality and grows in the center of paradise. Its leaves fall in autumn and grow back in spring, which refers to the cycle of life, to rebirth. A real lucky gift, just like the scarab jewelry that you will find in our Animals collection. It evokes the power of life and protection. This tree also embodies nature with the 4 elements of water, earth, air and fire.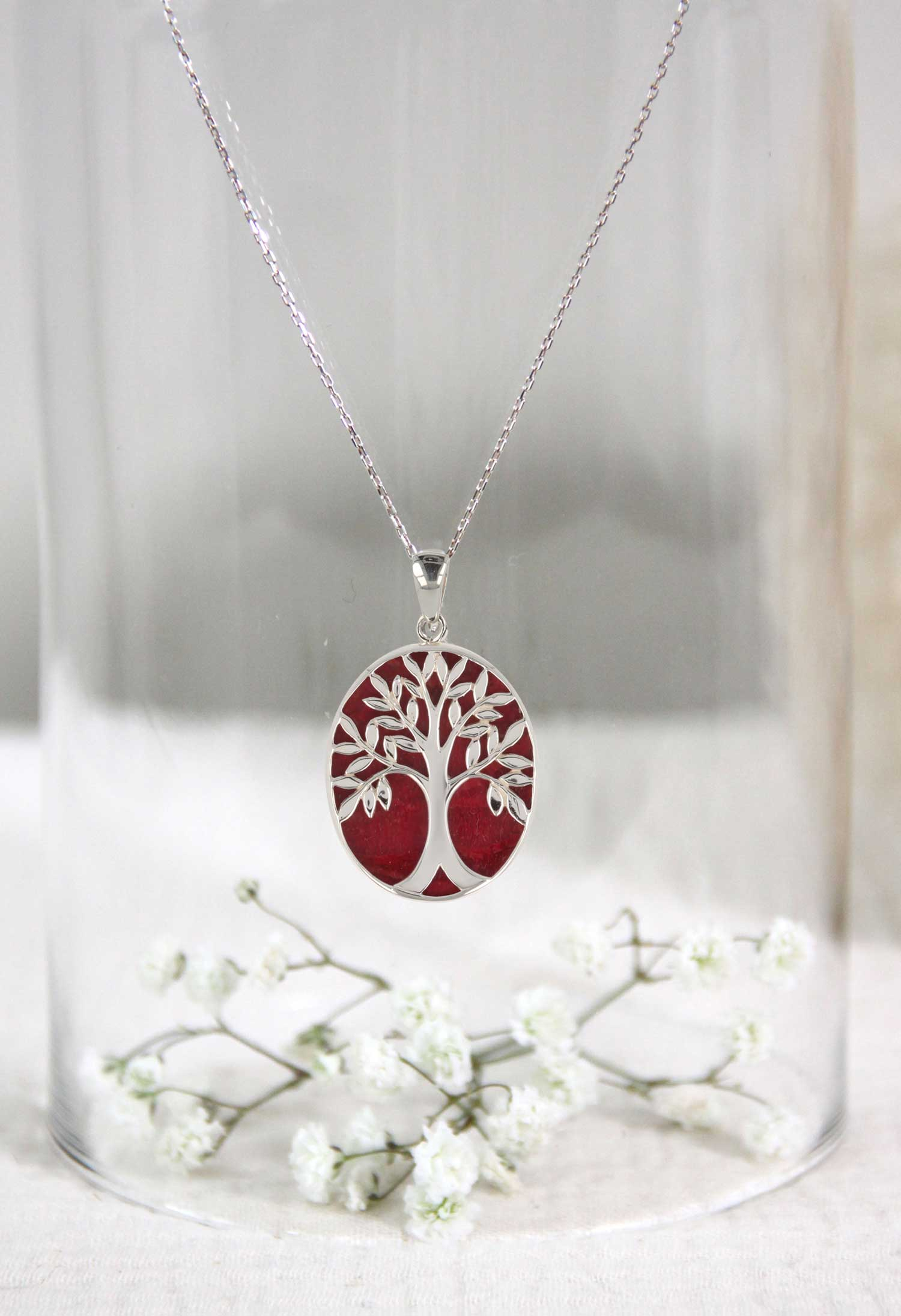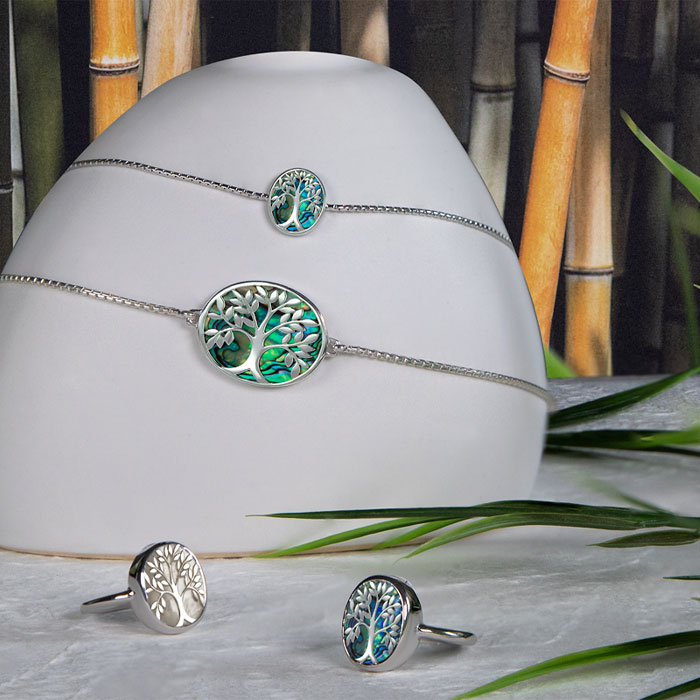 Synonymous with strength, its roots anchored in the ground make it the largest and strongest in the forest. Wisdom, like the virtues of calm and peace, is another symbol of the tree of life. Branches can also echo day-to-day goals and motivate everyone to take on challenges. The tree of life can be compared to the family tree. This is why it can be interesting for several members of a family to own the same piece of jewelry. At Aden, all the choices are available to you, pendants, bracelets, earrings and rings are all jewels that will charm and inspire you.
Accompanied by a pretty white or black blouse, the trees of life on Coral or Mother of Pearl Abalone will stand out and brighten up your outfits. Of course, these jewels are non-binary (non-gender) and will suit any monochrome outfit. Whether you are wearing raw jeans, a black tee and a camel blazer, or a suit set of any color, these jewels will appear radiant. Do not hesitate to play with the colors if you choose White Mother of Pearl!
Du Lundi au Samedi de 9h à 19h
S'INSCRIRE À LA NEWSLETTERS
Et recevez tous nos bons plans !